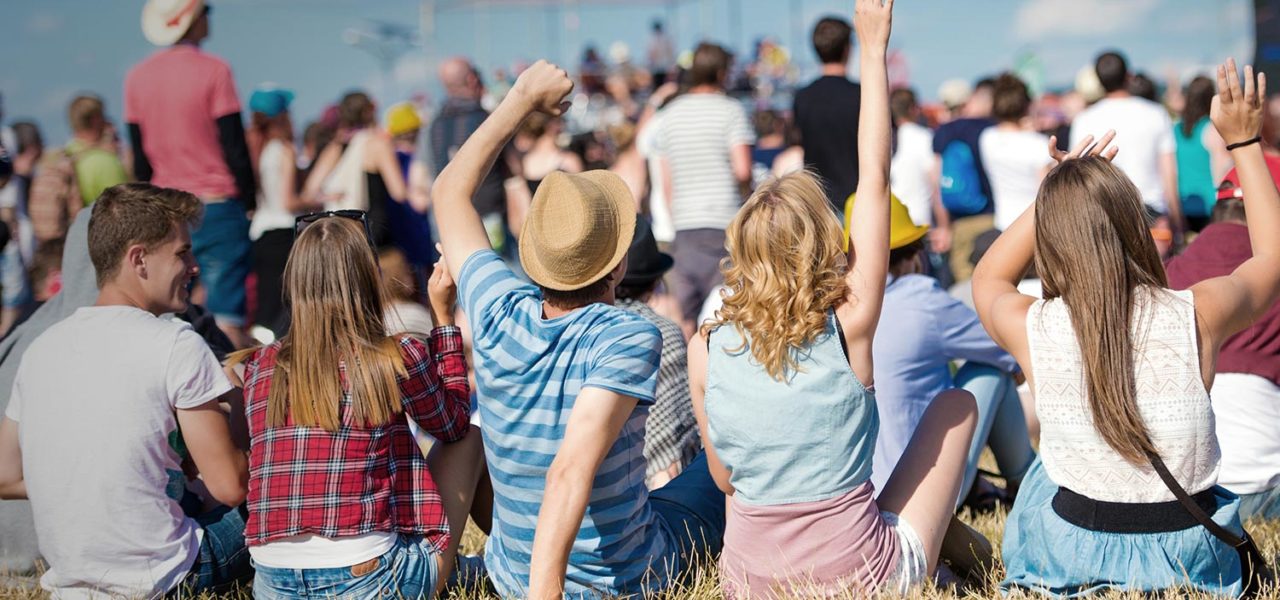 Recognizing and rewarding kindness.
KINDNESS
"You just made my day," "Let me help you with that," and "This made me think of you," are all statements you can here Anne say every day.  As a bonafide person, Anne makes everyone around her feel like they matter. Anne has the power to feed off another person's energy and react in such a way that will make the other person feel as if they are really important to her. Because they are!!
As a student, Anne listens to everyone's opinions and contributes her own in a kind manner. This open mindedness makes her a great class partner. She can admit when she is wrong and can politely explain to others when they are wrong.
Anyone who has met Anne will describe her as warm, sympathetic, and compassionate. Everyday, you will count on her to include everyone, give heartfelt advice, and pick others up when they are down. Anne is the definition of Bonafide.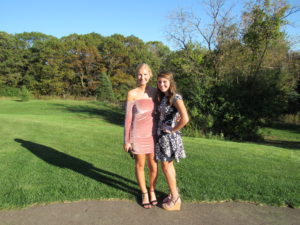 FRIENDSHIP
I have a friend. I know it doesn't make me special just because I have a friend, but I have one particular friend who is truly special because he consistently lets me and others know they have a friend…and sometime's that's really important.
Timmy almost seems to be on a mission, always reaching out to people who might be in need of a friend.  Watching Timmy walk down the hallway at school is very different than most of his peers.  He "works" the crowd and it never looks like work. He connects with people. And they are people who are not necessarily in any particular group. Timmy doesn't stop there. He sincerely takes the time to get to know them as a person.
I guess this ability to reach out to people might be called leadership. We know that he is considered a valued leader.  He knows how to be humble in victory as well as understanding the value of sportsmanship in defeat. I've been on both sides of this with Timmy and he never disappoints.
If the BonafideU program is about helping others feel a little better about themselves through the use of kindness there is just no other better candidate than Timmy. The reason being that this is simply how he lives his life everyday.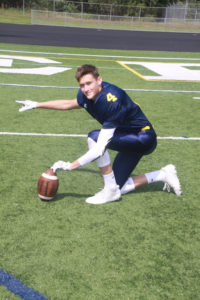 FRIENDSHIP
I am autistic so it is harder for me to make friends. Carly has brought me together with a lot of different people  While Carly was on my soccer team, she helped me get to know the girls and me me feel welcome. And this wasn't just in high school, Carly has been Bonafide ever since I have known her. In fifth grade, she helped me become friends with others. Again, I struggled with communication. Carly never looked at me differently because I have autism, she always treated me the same. To this day Carly and I are still great friends. Whenever I am with her she makes me feel like I matter. She actually listens to me and doesn't judge. Even when Carly's house burned down, she wanted to make sure that I mattered.  I believe Carly is the definition of Bonafide.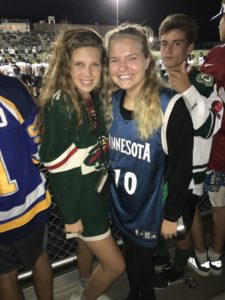 HELPING HANDS
On average, women and children in developing nations walk 8 hours a day to collect unsanitary water. These hours spent deprive them of obtaining an education. On July 15th, 2017, over 100 participants walked together to make a difference for 250 lives at the Chub Romdeng school in Cambodia. Because they do not have the opportunity of attending school, they will be trapped in a cycle of poverty. In order to prevent this vicious cycle, change must occur. Therefore, Sydney and I decided to make a difference in their lives. We made an annual community Walk for Water dedicated to raising funds for schools in developing countries that lack access to clean water. In total, we have gathered 200 participants and raised over $7,000 for WASH projects (wells, handwashing stations, and hygiene education).
By building a WASH project for their school, we reassured them that they matter and deserve to obtain clean water and an education. An education that will impact their community and society for generations to come. Throughout the process of creating the community Walks for Water with Sydney, I was inspired by her motivation to make a difference.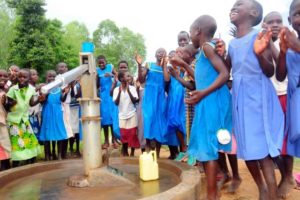 KINDNESS
For five years, I have had the privilege of becoming close friends with Connor. In 7th grade, Connor and I first met each other as teammates on a local traveling baseball team. His quiet and friendly demeanor–combined with his funny personality–immediately captured my attention. It is rare to meet someone so athletically gifted, yet humble. Little did I know, Connor would become teammates on the cross-country team this year with my younger sibling, Cole. Despite the age cap between Connor, a senior in high school, and Cole, a 7th grader, Conner "lived true" and treated my brother the same as he treated me.
There we numerous instances when I witnessed Connor treating my younger brother with respect at cross-country practice. Later in the season both unfortunately sustained injuries.  It was difficult for both to rehab while watching their teammates practice for upcoming meets. Despite this tough stretch, Connor's leadership shined brightest during these rehab sessions as my brother Cole would constantly mention how he much he enjoys practicing cross country with Connor. It made me happy to see my younger brother enjoy the genuine kindness of my good friend Connor.
What it means to be an Ambassador
I've always valued good character, and I have always believed in the mantra of "being nice to everyone you meet". To me, being a BonafideU ambassador entails holding myself to the highest standard and encouraging others to do the same. Simply put, that means treating others with kindness and respect. Those who reflect the values of BonafideU are the best role models for a Bonafide society. Additionally, being a BonafideU ambassador means taking time to recognize the Bonafide people people and acts in your community. Even little things like thanking a friend or teacher, or recognizing a Bonafide act you witness, make a difference. Negativity is everywhere today: on the news, in our schools, and especially on social media. If we switch the focus from negative to positive, the result would be unparalleled.
Bonafide acts can be big or small. Sitting with a lonely peer at lunch, saying saying "hi" to someone new in the halls, or even just saying "please" or "thank you" are all examples of Bonafide character. Our societal values stem from how we treat one another, and through Bonafide words and actions we can pave our return to civility. Let's show the world what it means to be Minnesota Nice.
As an ambassador I…
Hold myself accountable to being Bonafide.
Hold others accountable to being Bonafide.
Recognize and show appreciation for Bonafide people.
Recognize and show appreciation for Bonafide acts I see committed.
Annika H.
To apply for a scholarship and share your kindness tory with us, click here:

To learn more about our social media challenge and the stories shared with us click here: